Fri, 15 February 2019 at 12:36 pm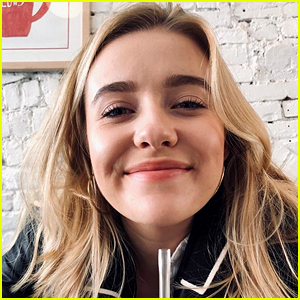 The CW's new Nancy Drew series has found its star!
Kennedy McMann will take on the iconic role in the pilot, based on the mystery novels, Deadline reports.
Charmed's Leah Lewis will co-star in the pilot, and Supergirl's Larry Teng will direct. The Vampire Diaries' Melinda Hsu Taylor will serve as as executive producer/showrunner.
The untitled Nancy Drew project tells the story of "18-year-old Nancy Drew (McMann) and is set in the summer after her high school graduation. She thought she'd be leaving her hometown for college, but when a family tragedy holds her back another year, she finds herself embroiled in a ghostly murder investigation — and along the way, uncovers secrets that run deeper than she ever imagined. When Nancy ends up a suspect in a murder, it rekindles her love for detective work, even though the clues lead her to believe that a long-dead local girl may be the killer."
Leah will play George, "a tough, tattooed girl from the wrong side of the tracks who felt personally wronged by Nancy in high school. George now finds herself a suspect in the killing along with her former nemesis, forcing her to team up with Nancy to track the culprit and clear their names… and it just may be the beginning of a beautiful friendship."
Kennedy attended Carnegie Mellon School of Drama and has appeared on NBC's Law & Order: SVU and NBCU's Gone.
"The 12-year-old girl in me hogging the family computer playing Nancy Drew computer games and living out fantasies in her head about solving mysteries has been crying tears of joy for the past three days," she shared on Instagram. "An absolutely incomprehensible dream come true. Here we go, Nancy. ❤️🕵🏼‍♀️"
Like Just Jared Jr. on FB