Wed, 27 February 2019 at 7:52 pm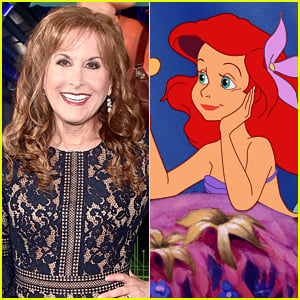 Jodi Benson is celebrating the 30th anniversary of The Little Mermaid.
The original voice of the red-headed mermaid spoke to Buzzfeed about a lot of things about the movie, including her favorite part of the movie – when Ariel sings "Part of Your World".
Jodi also dished about who should play Ariel in a live action movie.
"I haven't really thought of it, obviously I am not really involved in the live-action, but I have heard several names being thrown out there," Jodi says, not naming any actresses.
She does say though that she "would just really, really love to make sure that whoever they select is a really strong actress as well as a strong vocalist."
"My hope is that with [if they go with] casting a big celebrity, is that it doesn't get in the way of the character. That's one thing I liked about our film is that you don't necessarily associate the character with a celebrity — not thinking in the back of your mind, Oh that's so-and-so's voice — so you just focus on the film and the character."
Jodi continues, "So I would like to see that. I think it would be amazing if they found a fresh new face young girl, who can do it all and kinda blow us away, I would love that. It may be a celebrity and I am sure that is great, but it's kind of nice to have someone that isn't already a preconceived idea, I think. Anyways, that's just my opinion."
TELL JJJ: Do you have your faves to play Ariel? We vote for Abigail Cowen and Madelaine Petsch.
The Little Mermaid 30th Anniversary edition is out on Blurry, DVD and Movies Anywhere now.
Like Just Jared Jr. on FB