Wed, 06 March 2019 at 11:27 am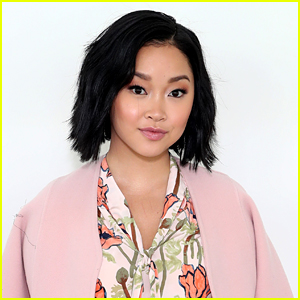 If you follow Lana Condor on social media, you know that the 21-year-old actress loves to post about her food, and there's a reason for that.
Chatting in her cover story with Elle Canada, the Alita: Battle Angel star revealed that she struggled with an eating disorder and body dysmorphia.
"I look at my friends, and I'm like, 'You're f***ing gorgeous.' But they feel like they're fat and ugly. I don't know how this happened, that women feel like they need to apologize [for their physical imperfections]," she says.
Lana shared that she knows the pressures of what it means to look a certain way, and it's what led to the eating disorder.
"You're kind of the first person I've talked to about this," she begins, "but I know what it's like to have an eating disorder and body dysmorphia — and also what it's like to be a friend to someone who has that. I think it's time to give people comfort."
Lana adds, "You have to eat. You have to stop thinking that a certain body shape is ideal, because it's not. That's why I literally post about every meal I eat."
READ MORE:
See All The Celebs Who Got Real About Their Eating Disorders
Camila Mendes Shares Advice For Those Struggling For National Eating Disorder Awareness Week
Like Just Jared Jr. on FB