Thu, 14 March 2019 at 2:13 pm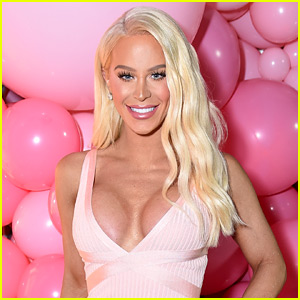 Gigi Gorgeous made the difficult decision of backing out of her plans to have sexual reassignment surgery and she is bravely opening up to fans about what went through her mind while deciding what to do.
The 26-year-old transgender social star was planning on having the surgery done in Thailand, but she had a change of heart after visiting the doctor for a consultation.
"Usually, when I set my mind to something, I just am committed and I follow through and I end up doing it, but in this case, the surgery was so intense and invasive," she said in a YouTube video. "Like, I have been through some pretty scary things in my life surgically, but this just seemed so hard to overcome and intimidating, and just, like, body mutilating."
Gigi said that witnessing some botched surgeries in the past made her nervous as she only wants to have this procedure done once.
"I would only want to do this one time. For the love of God, I don't want to get mutilated twice down there," she said. "I have had a lot of friends who have gotten the surgery. I've seen a lot of vaginas — post-vaginas — and some are gorge and functioning and some are not so gorge."
"I feel like if you are going to do something like this, you should be f–king excited. You should be on the edge of your seat, like, 'God I wish I could fast-forward three days.' But at that point, I was kind of dreading it," she said.
"I didn't go through with the surgery, and I am really, really happy I didn't," Gigi added. "I don't know what my reassignment surgery story looks like. I'm just taking it day by day and what feels right to me because this is my body. I have to live with this every single day, and when that moment comes, I want it be perfect."
Like Just Jared Jr. on FB