Mon, 18 March 2019 at 5:54 pm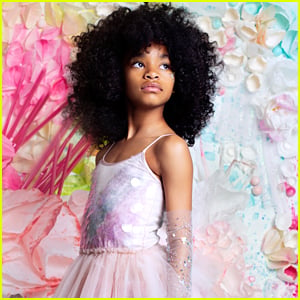 Akira Akbar stars in the new Captain Marvel movie as Monica Rambeau and we want you to get to know her better with some fun 10 Fun Facts!
If you don't know, Monica is Maria's daughter, who is Carol's BFF in the flick.
Captain Marvel centers on Carol Danvers, who becomes one of the universe's most powerful heroes when Earth is caught in the middle of a galactic war between two alien races.
The movie is out in theaters now!
Check out 10 Fun Facts about Akira below!
I am the second oldest, I have two sisters and one brother
My dream vacation is to relax on the beach in Bali with my family
I'm really into fashion and I'm super athletic. My favorite sport is track
I'm terrified of Chuck E Cheese
My favorite shows are Riverdale and Stranger Things
My favorite food is Chicken, fried chicken is my favorite
One celebrity I would like to work with is Zendaya
When we were shooting on location for Captain Marvel, I got a chance to go get beignets, so I asked for extra powdered sugar and my plate was filled and I couldn't even see my beignets anymore
My dream job would be on Stranger Things. I'm obsessed with that show. I binged watched it and I even have a couple of Stranger Things t-shirts that I like to wear, too
I love rollerskating. I'm hoping I can rent out the rollerskating rink for my birthday
Like Just Jared Jr. on FB