Sun, 31 March 2019 at 7:25 pm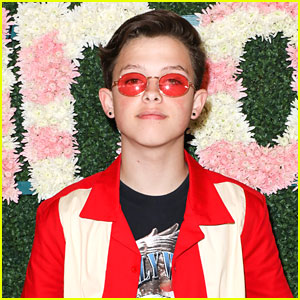 Jacob Sartorius is showing off his body!
The 16-year-old singer took to Instagram to thank fans for their support, while he also put his ripped abs on display.
"I appreciate you all more than you know thank u for sticking with me i remember being 13 talking to u guys when i'd come back home from school after being absolutely destroyed from the bullies at school," he wrote. "I'd turn to you guys and you would be there and help keep me going and help fill that hole i've always had in my heart. over the past year i've been on a crazy ride mentally and i'd like to say thank u for still being here."
"Being adopted, being bullied, being shy, anxious, and depressed, is all part of my journey and it's all part of who i am. music is my therapy and i can't wait 4 you to take a real tour inside my mind. all i can say is look out 2019 cause i haven't even scratched the surface of what i'm capable of. THANK U THANK U THANK U 🖤," Jacob finished.
Like Just Jared Jr. on FB