Sat, 13 April 2019 at 2:39 pm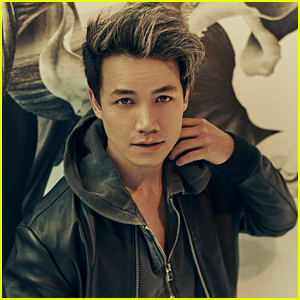 What can we expect from Shannon Kook's character, Jordan Green, in the new season of The 100?
The Degrassi and Conjuring franchise actor shared his thoughts during a new interview with TV Guide.
"I tried to mark all those tiny things," he said about the totally new experiences Jordan will be facing. "There's so many simple things that you look past, you know, day-to-day, and I was really trying to take in the planet and the people. I was trying to fit in all those moments by seeing, you know, a female for the first time that's not my mother, and Jordan is dealing with all these new experiences of relating to people that he's grown up idolizing. And now I think he also feels a sense of, like, he's almost the puppy or the new one. I don't know, the new kid."
"He's grown his whole life learning about all their storylines and things," he added. "Murphy (Richard Harmon) is his favorite character, which is so interesting. It's not who you would expect, especially because of his parents, but I think Jordan — he mirrors his parents in their idealistic and kind natures, but he also has a propensity for rebelling and bending the rules,… He's come from an idealistic, structured mindset, but also, he really has to find himself in the storyline because he's battling between honoring his parents and what he's been told by the battle-hardened heroes of the story, but then also trying to listen to his own heart."
Season six of The 100 premieres on April 30 at 9/8c on The CW!
Like Just Jared Jr. on FB