Mon, 06 May 2019 at 5:01 pm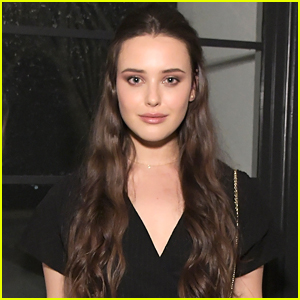 We finally know who Katherine Langford was supposed to play in Avengers: Endgame!
While her scene was ultimately cut from the three-hour movie, the 23-year-old actress actually filmed scenes as Morgan, Tony Stark's (Robert Downey, Jr.) daughter.
Speaking with Josh Horowitz on the HappySadConfused podcast, directors Joe and Anthony Russo revealed they shot a sequence in which Tony was jolted to the metaphysical world after he snapped the gauntlet, just like Thanos, where he encountered the teenaged version of his daughter.
"There was an idea that we had that Tony was going to go into the metaphysical way station that Thanos goes in when he snapped his fingers," Joe shared. "And that there was going to be a future version of his daughter in that way station."
"The intention was that his future daughter, because these films are dealing with magic, his future daughter forgave him and sort of gave him peace to go. And the idea felt resonant. But it was just too many ideas in an overly complicated movie."
Anthony explained why the scene was ultimately cut: "What we realized about it was we didn't feel an emotional association with the adult version of his daughter. So it wasn't ringing to us and resonating with us on an emotional level."
Avengers: Endgame is in theaters now.
Like Just Jared Jr. on FB