Tue, 28 May 2019 at 4:27 pm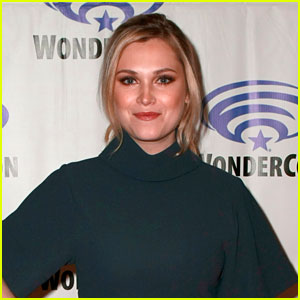 Eliza Clarke is opening up about the future of Clarke after Josephine's mind took over hers on The 100.
"At this point, Clarke is, for all intents and purposes, dead," the 29-year-old actress told TV Guide. "Whether or not they can get her back though is the question, and whether or not anyone's even going to notice that she's not Clarke anymore. Josephine is pretty cunning, so it's going to be interesting."
"Josephine is overly confident in the way she thinks that she can portray Clarke. She is going to run into some hurdles. There's so much that she doesn't know about the Spacekru. She's probably going to stumble upon trouble," she continued.
"Josephine's different from Clarke in almost every way, apart from the part that they're both incredibly smart and studious," Eliza added. "Josephine's more sociopathic, I would say. Clarke is incredibly compassionate and caring to others. So for me, personally, getting to play someone who is manipulative and deceitful was actually a delight."
Tune in TONIGHT (May 28) at 9/8c for an all new episode of The 100 on The CW!
Like Just Jared Jr. on FB