Sat, 01 June 2019 at 5:11 pm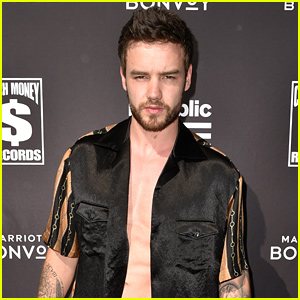 Liam Payne is getting candid about his One Direction days, living with anxiety, and more.
The "For You" singer dished during a new interview with Esquire Middle East.
"When we did the band stuff it was very—not exactly scripted—but let's just say you kind of knew your audience very well," Liam said about 1D. "We'd usually sell a tour out before we'd even done an album. And then they [the record producers] would go: 'Right, you're doing stadiums.' And then you'd go: 'Okay, so we need longer choruses—the kind of songs that people can chant in a stadium.' You had to kind of write around the tour."
"It's a very backwards way to do it," he continued. "Obviously people don't really tend to write like that. But we just had no time, so it was like: 'Quick! We need another hit and another and another!' It was actually easier to write in that scenario because there were so many hoops you had to jump through. … It wouldn't necessarily be my choice of music now—it wasn't something that I would listen to—but I just knew how to make it, if that makes sense?"
"'Strip That Down' was amazing and I was really happy with the success of it—but it didn't necessarily paint the right picture of me and who I actually am," he added about his newer music. "I always found, to start off with, that with a lot of the chains and the clothes and the fashion, I was kind of hiding behind something. We did a billion streams for 'Strip That Down' but it still all gets a bit heady and at a certain point you're like: 'what the f–k am I doing here?' It's a bit like being stuck out in deep water and you're just going 'well, it would be really nice to get back now.'"
Click inside to hear what Liam had to say about living with agoraphobia…
On living with agoraphobia, an anxiety disorder characterized by fear of places and situations that might lead to panic, helplessness, or embarrassment, Liam said, "I would never leave the house. And I do sometimes suffer with it a bit in the sense that I'll get days where I just don't want to leave my house. Even if it's just going to the shop. I'd be going to order a coffee at Starbucks and I would sweat because I wouldn't know whether I was doing the right thing or not. I would be thinking: 'f–k, I don't want to be here.' I even used to have a really bad problem with going to petrol stations and paying for petrol. I can feel it now—it was like this horrible anxiety where I'd be sweating buckets in the car thinking 'I don't want to do this.'"
For more from Liam, visit EsquireME.com.
Like Just Jared Jr. on FB