Mon, 03 June 2019 at 6:05 pm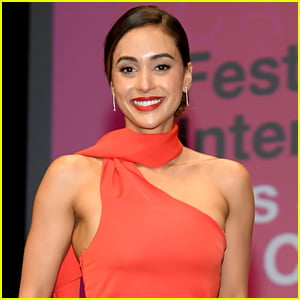 Lindsey Morgan is getting very real about her mental health.
The 29-year-old actress is opening up about her mental health after years of being afraid to talk about it, she revealed in a lengthy and incredibly candid post on Instagram on Monday (June 3).
"I used to be afraid to talk about my 'weaknesses,' my fears, my anxieties, my obstacles, my struggles, my 'ugly-bad' days," she wrote. "I used to think, 'you have no reason to NOT be happy, you're so ungrateful, no one wants to hear about YOUR so-called problems.' So, I never really shared them, I buried them deep and pushed on. I thought that was a form of strength. That was what 'growing up' meant. But as I trudged on, the weight grew heavier and heavier until it became unmovable."
Lindsey went on to describe her own process of realizing that she needed to make a change in how she handled her emotional and mental well-being.
"My old method of 'carrying on' through life, suddenly didn't work anymore and I had to find a new method, a new way of moving this weight," she continued. "For me, I found through sharing my experiences, talking with loved ones or professionals, that I was not alone, that I deserved to be heard and seen, and I was worthy of a beautiful life. And growing up doesn't mean you have to sacrifice that. Just by talking, writing, and sharing the parts of me I didn't think anyone could or would want to accept, I began to unpack, purge, and heal. The load became lighter, I became lighter. By shining the light on my darkness, I was able to find my way again. And I hope my story can help others to feel they can too. That we can all share and shine our lights and illuminate our own and others' paths. To end the stigma surrounding mental heath and no longer be afraid or ashamed or whatever reason we convince ourselves that it's not important to share; that we are not important enough to be seen, heard, loved, accepted and included. Because I know now, that's not true. I encourage you to be true, share and always remember it gets better."
Like Just Jared Jr. on FB