Thu, 06 June 2019 at 6:08 pm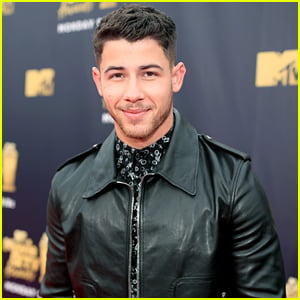 Nick Jonas knows how to get fans excited!
The 26-year-old singer shared a whole slew of new song lyrics from the Jonas Brothers' upcoming comeback album, Happiness Begins on his Instagram Story Wednesday (June 5).
As if the album's title and the overwhelming tidal wave of happy life events the brothers have experienced since they last made music together (babies, engagements, weddings – the JoBros have been through a lot) weren't enough of a clue that the new album was going to be pure joy, the love-centric lyrics Nick shared all but confirmed it.
Here are the new lyrics Nick shared, song-by-song:
From "I Believe":
"Every night, every day. How about every lifetime."
From "Love Her":
"I put my selfish ways in boxes, and shipped them back to where they came from."
From "Strangers":
"I came in looking for another excuse. To run away from something beautiful. Feels like it's driving me closer to you. Every step back pulls me right back to you."
From "Only Human":
"It's only human, you know when it's real. So why would you fight or try to deny the way that you feel."
From "Every Single Time":
"Because there's too much water under this bridge to go down like this."
From "Hesitate":
"I will take your pain and put it on my heart."
From "Happy When I'm Sad":
"Hey look how we made it. Say congratulations."
From "Don't Throw It Away":
"Don't save the words, until it's too late. I know it hurts, but that's okay. If it's too much to open up give it time. I see it in your eyes so let's sleep on it tonight."
From "Rollercoaster":
"It was fun when we were young but now we're older."
From "Comeback":
"Wherever we've done, whatever we'll do…baby if you come back now, I'll come back to you."
From "Trust":
"I don't trust myself when I"m around you."
Find out how Nick Jonas really felt about breaking up the Jonas Brothers here.
Like Just Jared Jr. on FB