Tue, 25 June 2019 at 2:42 pm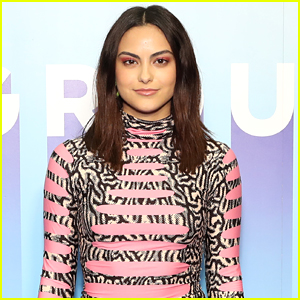 Camila Mendes has been very open about her struggles with bulimia and got candid about her therapy during POPSUGAR Play/ground this past weekend.
The 24-year-old Riverdale actress opened up about being in denial that she had a problem.
"I had this mentality … [my sister's] situation was a lot more serious than mine so I'd always find comparisons like, 'Oh, I'm not like that so I must not have an eating disorder like I just purge every once in a while, it's not a big deal, right?'" Camila recalled during the panel.
However, she had a breakthrough when she teamed up with Project Heal: "I was like, 'Oh my gosh, I've been in denial about my issues.'"
Camila added, "I started to see a therapist and started getting serious about recovery when I couldn't get through a fitting."
There were more than one 2-hour fittings for the CW series which she shared were "overwhelming" because she was trying on clothes her character would wear that she normally would not, like tight dresses, short skirts and outfits that showed a lot of skin.
"It was like so the opposite of what I like to wear and it was really uncomfortable," Camila says. "It made me really insecure, so it got to a point where I couldn't get through a fitting. Thirty minutes in, I was crying … I was like, 'Why don't things fit me a certain way?'"
Like Just Jared Jr. on FB