Sun, 07 July 2019 at 1:52 pm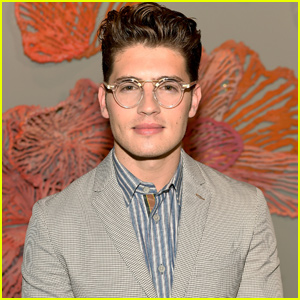 Gregg Sulkin had a heartbreaking message following Cameron Boyce's passing.
The 27-year-old actor took to his Twitter to share that he had been planning on texting Cameron to catch up.
"Heartbroken. Lost for words. I had known Cameron Boyce for many years. He was always polite. Always respectful and always a class act. In fact I was going to message him a couple weeks ago to tell him that I wanted to be in each other's lives more," Gregg wrote.
He continued, "Now I wish I had sent that message. Just so he personally knew how highly I thought of him and how much admiration I had for him. My heart goes out to his family & his close friends. Cameron, you were and still are a star. May god bless you in heaven. You will be missed down here."
Gregg's message is a heartbreaking reminder to reach out to those who you love.
Cameron died on Saturday morning (July 6) after suffering a seizure due to an ongoing condition. You can read his family's statement for more details on the devastating loss.
Make sure to see what more celebrities are saying about the tragic loss.
Heartbroken. Lost for words. I had known Cameron Boyce for many years. He was always polite. Always respectful and always a class act. In fact I was going to message him a couple weeks ago to tell him that I wanted to be in each other's lives more.

— Gregg Sulkin (@greggsulkin) July 7, 2019
Now I wish I had sent that message. Just so he personally knew how highly I thought of him and how much admiration I had for him. My heart goes out to his family & his close friends. Cameron, you were and still are a star. May god bless you in heaven. You will be missed down here

— Gregg Sulkin (@greggsulkin) July 7, 2019
Like Just Jared Jr. on FB