Mon, 05 August 2019 at 2:51 pm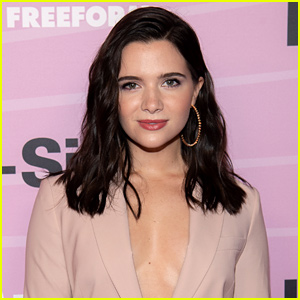 Katie Stevens is reminding her fans that every bit of them is amazing in her latest Instagram.
After posting a pic of herself in her workout clothes, the Bold Type actress opened up about her own body insecurities and how she tackles her own thought shaming daily, and self love.
"Okay. Real talk. Ive never felt confident posting a photo in my workout clothes, much less a bathing suit. But that's because I've never felt 100% confident in my skin," Katie confessed. "When I was younger, I was 'athletic' but even then I had an unhealthy obsession with what it meant to be fit. I didn't even have social media back then (cause instagram/twitter didn't exist *shock*) but I cant imagine what it would've done to my already fragile mental state."
She continues, "I didn't have the image of picture perfect instagrammers staring back at me, but I already wanted to be like anybody but myself. I've never had an eating disorder, but not being able to look in the mirror and see what others saw in me, might as well have been one."
"*fast forward to now* I'm proud of myself. And I love who I am. I finally, within the last year or so, feel like i'm developing a better relationship with my body, with food, with my thoughts, and in turn, with the people around me. I workout because it makes me feel good, I eat good food without punishing myself, and I allow thoughts to come and go as they please but I don't carry them through my day like heavy anchors."
"I look in the mirror and remind myself that I'm enough. I get reminded every day from my friends, and people who follow me that they think i'm special, and that's pretty freaking cool. So i've started carrying THAT with me like an anchor, to ground me and make me feel strong," Katie adds. "I see and feel myself changing. The physical changes are more visible, but the mental changes are more powerful."
"Self love is a journey, and no one ever has it figured out. Remember that! You're not alone! Hope you all have a great week 😘 You're all enough exactly as you are, just look in the mirror and remind yourself."
Preach, Katie!
Like Just Jared Jr. on FB