Mon, 21 October 2019 at 9:11 pm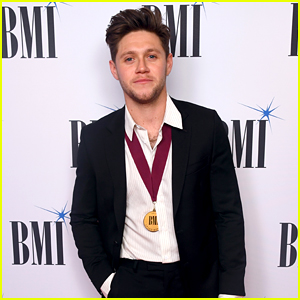 Niall Horan is getting ready to release his upcoming solo album… but first he's making time to stop on a red carpet!
The 26-year-old singer looked dapper while attending the 2019 BMI London Awards on Monday (October 21) at the Savoy Hotel in London, England.
Niall recently opened up about when fans can expect him to drop another album.
"I've handed it in! I've cut it down to about… I've written about 60 songs! I've got it to 19, and then obviously… No-one wants to hear a 19-track album!" Niall said on Hits Radio show.
"It's a lot of songs to listen to – I'm fine with maybe 14, 15, somewhere in that region, I don't mind that," he added. "I have time – the album's not coming out until maybe January, February, something like that… March next year, you know, with the whole roll out of singles and going to do promo all over the world and such things. So, let the label do their thing, but I'm ready to go! I'll condense the songs down to that particular number in the coming weeks when I spend a bit more time with it."
Like Just Jared Jr. on FB