Sun, 17 November 2019 at 7:00 pm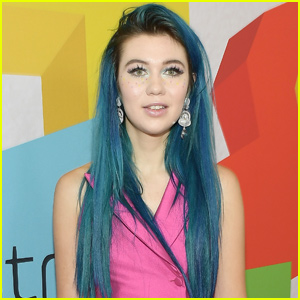 Jessie Paege is opening up about why she has only been posting old photos of herself.
The 20-year-old YouTuber and social media star took to her Instagram to explain that over the past few months she has been working to recover from her disordered eating and isn't quite comfortable sharing her progress.
"I haven't been posting any recent photos of myself because the past few months, I've been working on GENUINELY recovering from my disordered eating 100%. I'm at the 'healthiest' weight I've been at in my whole entire life and every day is a struggle," Jessie wrote.
She continued, "I genuinely have issues looking in the mirror and believing I'm beautiful on a lot of my days, but overall…I'm feeling very proud of myself. Every day, seeing my body becomes easier and easier and I love myself more and more regardless of what I look like. I've been working on loving myself regardless of what anyone thinks online and hiding my body from the internet for a short period of time has been SO BENEFICIAL!! Take care of yourselves, xx"
We think Jessie is beautiful no matter what and hope that she continues to make progress on her wellness journey!
Like Just Jared Jr. on FB