Mon, 18 November 2019 at 1:21 pm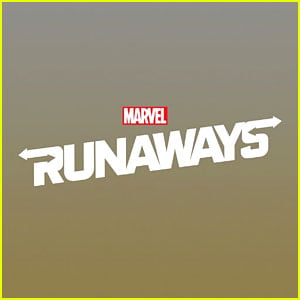 It was just announced that season three of Marvel's Runaways will be the show's final season and the first trailer was released ahead of the December 13 launch.
All ten episodes of the final season will premiere at once, so you'll be able to binge it that weekend.
In an action-packed Season 3, the Runaways frantically search for their captured friends Chase, Gert, and Karolina. The kids go head to head with an unstoppable enemy who has targeted Leslie — or more accurately, the child she's carrying. Nico draws them all into a dark realm where its ruler Morgan le Fay, played by Elizabeth Hurley, is much more nefarious than anyone the kids have yet to face.
Marvel has been cutting back on the series that have previously been created as they get ready to launch a new Marvel television universe with Disney+ shows like WandaVision and Loki.
The only remaining Marvel series are ABC's Agents of SHIELD, which will end after the upcoming season, as well as Hulu's Helstrom and four animated series. The current Marvel television shows were produced by Jeph Loeb's TV division, but the upcoming shows will be produced by Kevin Feige's film division, according to THR.
Watch the final season trailer here!
Like Just Jared Jr. on FB