Sun, 24 November 2019 at 5:05 pm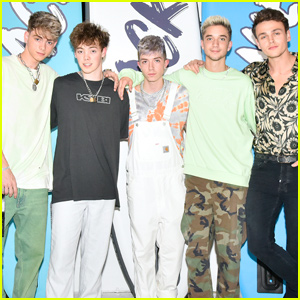 Why Don't We singer Corbyn Besson pulled a hilarious prank on his band mates!
The 20-year-old musician just revealed that he once sent the other guys eggplants in the mail without letting them know.
"I found this thing online, Eggplant Mail or something like that…but it was anonymous…so I was like, 'Yo, I'm going to the boys some eggplants!' So I sent them to their houses," Corbyn explained, adding that he included a note with song lyrics.
"I was like, 'What kind of stalker fan sent me an eggplant?'" Daniel explained.
Corbyn added, "So they got them and they didn't send any pictures of them…so I had to ask, 'Did y'all get the eggplants?' And they were like, 'Ooohh you sent us them!'"
Hear all that Corbyn had to say below…
Like Just Jared Jr. on FB