Sun, 01 December 2019 at 3:15 pm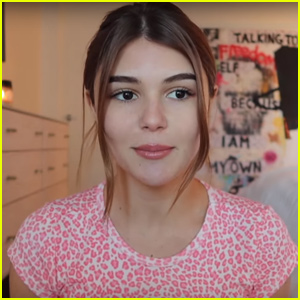 Olivia Jade has made her return to YouTube!
The 20-year-old influencer just posted her first video since the college admissions scandal news broke nine months ago.
She returned to her channel to share a two minute video giving insight to what has been going on in her life.
While Olivia said there is not much she can share for legal reasons, she has greatly missed making YouTube videos.
"A huge part of me is not the same because this is something I'm very passionate about…I've debated it for seven or eight months, if I can't talk about it, is there a point coming back?" Olivia said.
She continued, "I want to move on with my life, not trying to be in a selfish way…I want to try taking small steps in the right direction."
Olivia says she plans to start posting vlogs in the near future.
READ MORE: Hear what Tana Mongeau says Olivia told her about her return to YouTube.
Hear all that Olivia Jade had to say below…
Like Just Jared Jr. on FB