Tue, 07 January 2020 at 4:56 pm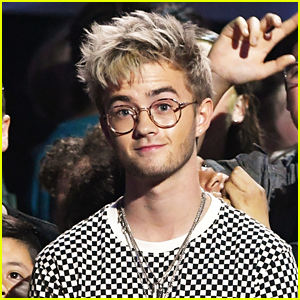 Jack Johnson shared a scary moment from over the weekend.
The 23-year-old musician was playing darts with friends in his house when a drone flew right the window.
"A drone just flew through our window… trying to play a casual game of darts (in which I was winning of course) and I hear some sort of projectile flying at the screen door," he wrote on Instagram. "I was focused so I couldn't turn around quick enough, but I genuinely thought a missile from some poorly executed government test was hitting us."
"As you can see by the photos I took from the drone still frames, I was calm, cool, and collected under pressure. The @philadelphiaeagles we're getting their playoff fate sealed at that exact moment, and I was pissed. Barely even flinched though," Jack continued. "@deejayrupp on the other hand… let's just say you woulda thought he was a baby deer in the middle of the freeway with a 95' mustang barreling at him goin 120."
"I will admit, he did get hit with shrapnel from the drone, so maybe his fright was justified. He decided he won't be taking legal action, but we do want to let Federico Marzio know that we have your items n you should prolly get drone lessons 🤷🏼‍♂️," he added.
Jack also shared security footage of the moment the drone went through the window. Check it out below!
Click inside for more…
Like Just Jared Jr. on FB