Fri, 10 January 2020 at 12:46 pm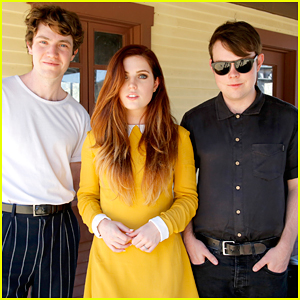 Echosmith's sophomore album Lonely Generation is finally out!!
The sibling trio – Sydney, Graham, and Noah Sierota – debuted the full 12 track album, the first on their own record label, and you can download it HERE.
"we poured our hearts and souls into these 12 songs and we couldn't be more proud of this album. I hope you LOVE it, I hope you FEEL it, and I hope you SEE yourselves in it. I love you all. Thank you so much for being on this journey with us. :) ok now plz go buy it, stream it, send it to ur friendz and put it on repeat!!!!!!!!!!" Sydney wrote on Instagram.
"These three kids have an album coming out in 15 minutes. I've never grown more making anything in my life, and my heart explodes with joy thinking of people hearing this music for the first time," Noah added on his account. "We aren't superstars or the cool kids in the world, but we are a family that loves each other and you . I hope you feel joy and peace listening to our music, and that it makes this world feel a little less lonely."
In addition to the release of their album, Echosmith also just dropped their new music video for "Diamonds".

Echosmith – 'Diamonds' Music Video
Click inside to stream their new album…
Like Just Jared Jr. on FB