Tue, 04 February 2020 at 10:08 pm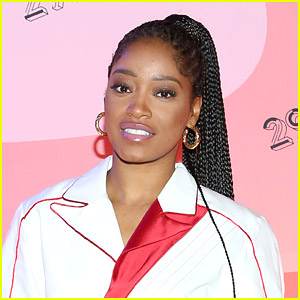 Keke Palmer is the new face of Olay Body!
It was recently announced that the 26-year-old actress and host has been tapped as a new spokesperson and she's opening up about what it means to her.
"I used to watch these kinds of commercials on television when I was a little girl and very rarely, if ever, did I see a girl in them that looked like me," Keke wrote on Instagram. "I always thought there was a special kind of beauty, or hair texture or complexion that you had to have to be considered for an actual beauty ad. Not to be mellow dramatic or whatever, but REPRESENTATION MATTERS. It truly does!!!"
"I am just an American black girl, both my parents are extremely normal, I'm from a small and what would be considered 'a nothing town'. Till this day, my best accomplishment will always be showing all the girls like me that there is NOTHING THEY CAN'T DO. NOTHING THAT CAN'T BE. NOTHING THEY CAN'T ACHIEVE!!!" Keke continued. "Whatever I have done, you can double. If you come from nothing and think there is something you're missing, I'm here to tell you you're not. The only thing you ever could be missing, is the belief that what God has for you IS ALREADY YOURS! Take it. Love you #OmgImInABeautyCampaign #OLAYBODY ❤️🙏🏾"
Check out her Olay Body commercial below!
Like Just Jared Jr. on FB