Tue, 18 February 2020 at 6:28 pm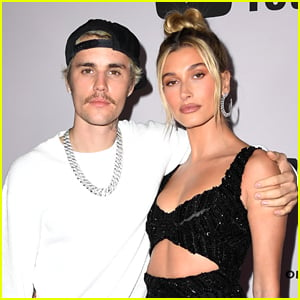 The brand new episode of Justin Bieber's YouTube documentary, Seasons, is focused on his mental health and a stress management technique you've probably never heard of.
A first look at the episode via People, the 25-year-old musician's wife Hailey opens up about the self-help technique, Havening.
Health coach Dr. Buzz Mingin says that havening is a "technique that aims to help him when he is feeling overwhelmed with stress."
"Havening is a psychosensory technique that actually raises the feel-good chemicals in your brain on demand," he shared, adding that the technique focuses on "what it is he should be doing in the moment he's feeling stressed, and then he has a coordinated signal back to me that lets me know what's wrong, how he feels, and what he needs."
Hailey described the technique as a "self-soothing thing."
"Everybody kind of has their own version of Havening without knowing it. It's like when you're a little kid and you suck your thumb to soothe yourself. When you're starting to feel really stressed out or just to keep yourself calm — it's almost like when you're a kid and your mom is rubbing your back to sleep and it's the best feeling in the world? It's kind of like that, except you're doing it for yourself."
Stay tuned for the full episode of Seasons tomorrow!
If you missed it, Justin just shaved off his mustache!
Like Just Jared Jr. on FB