Mon, 09 March 2020 at 6:57 pm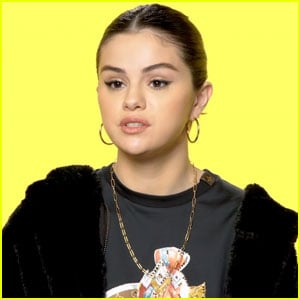 Selena Gomez is explaining why she isn't as close with fans as she used to be.
The 27-year-old entertainer says that seeing comments online can sometimes be very heavy and she has to take care of herself too.
PHOTOS: Check out the latest pics of Selena Gomez
"It makes me kind of bummed, because I do wanna have communication with my fans and you know, I used to be extremely personal, one-on-one, but I find that lately it's just become really heavy," Selena said in an interview with Genius.
She continued, "I think people expect a lot more of me and want me to do more, but the truth is I have to take care of myself and take care of my mind, the things that I'm reading and listening to."
READ MORE: Hear what Selena had to say to people who critique her singing ability
Listen to all that Selena had to say here…
Like Just Jared Jr. on FB