Wed, 01 April 2020 at 12:32 pm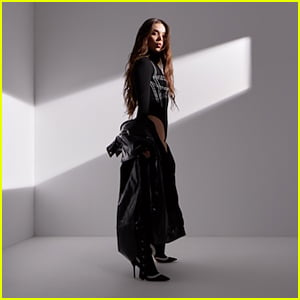 Hailee Steinfeld recently dropped her new song "I Love You's" and now the music video is here!
The 23-year-old singer and actress debuted the visual on Tuesday (March 31), and it's full of amazing fashion moments.
Hailee recently dished on how her new song perfectly summed up how she was feeling after a breakup.
"I kind of had a moment with myself where I decided that I wasn't necessarily going to give myself a choice. I needed time to heal after a breakup. It had been a while since I'd been single, and I needed to kind of find myself again and find my footing and I kind of lost myself and I told myself I need at least a year before any of this again," Hailee told Apple Music. "That was the whole 'No more of this. No more I love you's.' I'm not one to throw that around, but I do fall very hard, very fast and this was a commitment to myself. I was like, I've got to take some time."
"When this song came into my life, I was like, there's no better way of articulating what I just said than in this song," Hailee continued. "Of course, like you mentioned, we know the Annie Lennox 'No More I Love You's' and it's so iconic. You've created some memory to that along the way and I love that this record sort of resonates with different generations because of that, which I think is pretty special."
Like Just Jared Jr. on FB