Thu, 09 April 2020 at 5:34 pm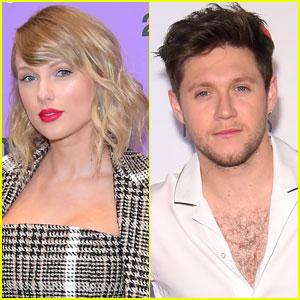 Niall Horan thinks Taylor Swift is one of the best songwriters of her generation and we totally agree!
The 25-year-old musician recently spilled on how the superstar songstress changed his songwriting and why he thinks of her when he's working on new music.
"She was always very honest, very sweet… And then she's got the bad side to her, she's got 'Bad Blood' and some of the other tunes that she's done over the years. She's just one of the greatest songwriters of her generation," Niall told Zane Lowe on Apple Music.
He continued, "I sometimes will sit here and I'll play some chords and then I'll go, 'What would Taylor do right now?' I actually said it to Taylor. It was her birthday and I sent her an email and I was like, 'There's very few artists around now that you could say that, when you're sitting writing a song, you're like, 'What chord would Taylor choose now? Would she go minor? Would she stay it a bit straighter?""
Niall added, "Taylor Swift is one of those and she deserves everything she gets. The most successful of all time have been no beating around the bush with the lyric…It's just poetic, it's storytelling, it's straight down the middle stuff and just, yeah, you can literally just see the picture being painted in front of you, which is something to behold and something I'm sometimes jealous of."
READ MORE: Niall reveals what he's been working on while stuck at home
Like Just Jared Jr. on FB