Fri, 10 April 2020 at 12:01 am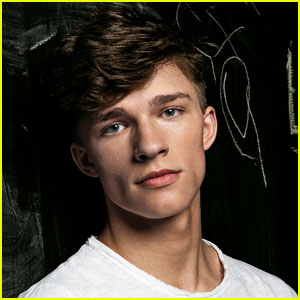 Alex Sampson is a ray of light in his new music video!
The 16-year-old musician and TikTok star just dropped his song "Let There Be Light" and JJJ has the exclusive first look at the video!
In the vid, Alex helps narrate the story of a couple stuck in a toxic relationship, with a surprising twist at the end!
"'Let There Be Light' is a song about being stuck in a very toxic and unhealthy relationship. Getting lied to, cheated on, being unhappy…All things I've been through. The story is something I feel a lot of people will connect with in some way," Alex told JJJ.
He continued, "Filming the video was nothing other than amazing. We had Brooke Hyland play the lead girl and Matt Sato play the lead guy. In the video, they played the part and I sang and told the story over them. Every scene that Brooke or Matt appears in is in black and white, while every scene with me is in full color. This symbolizes that Brooke and Matt's relationship is faulty and she's unhappy. At the end of the video is a cool surprise."
Alex is set to one song a month for the next four months leading up to his EP, Let There Be Light. We can't wait to hear more!
Watch the entire "Let There Be Light" music video here…
Like Just Jared Jr. on FB