Sat, 11 April 2020 at 6:53 pm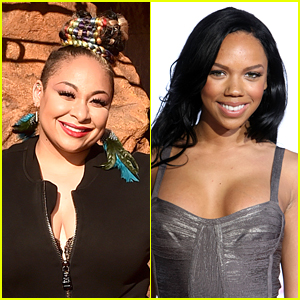 The Cheetah Girls have been the talk of the town lately, especially during the quarantine.
Just this past week, it came as a shock when Raven Symone and Kiely Williams hopped on Instagram Live together.
Kiely and her fellow Cheetah Girl Adrienne Bailon have been in a longtime feud and Raven has basically taken Adrienne's side.
During their convo, Raven and Kiely actually made up and squashed their beef.
"Because of you, I get to talk to you and heal a wound from that time period when we were younger that I probably wouldn't get to do if I didn't understand that you know what, you like to shake sh– up," Raven shared during the chat (via ET).
Kiely also offered an apology, saying that she would "never try to hurt you on purpose".
"I appreciate that, sweetheart, and I release any pain towards you that I have, and I cancel, clear and delete it," Raven replied.
Raven also tried to work as a mediator and urged Kiely to reach out to Adrienne and talk to make amends.
"Why do I have to talk Adrienne? No. She didn't come to my dad's funeral or call me when he died. No, I'm sorry, I'm not trying to be messy but I'm being for real with you," Kiely said (via J-14). "You can say what you want about me, but you can never say that I didn't f–king ride for Adrienne. You can't say that. I didn't do anything."
"You didn't do anything, and that's a horrible thing if she did not show up to your dad's funeral with such a history, but stuff happens. My best friend didn't invite me to her wedding and she met her husband through me! But I still talk to her because the history that we have is so thick," Raven responded. "She knows a part of you that no one else knows. Your prideful a–es need to calm down, take a pill for a second and say, 'I'm pissed you, but let's talk about it.'"
Like Just Jared Jr. on FB