Wed, 15 April 2020 at 1:17 pm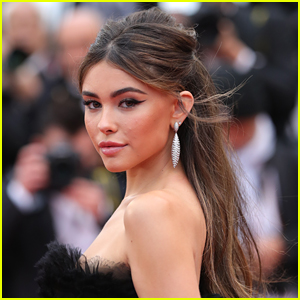 Madison Beer is dishing on her upcoming debut album.
The 21-year-old shared that she made a promise to herself on making the album, and about her latest song "Stained Glass".
"With my album, I made a promise to myself that this is going to be my time to express honestly and truthfully how I've been feeling. I could finally tell my story the way I wanted to tell it and touch on things like medications that are harmful for young adults that I've been put on, and real shit I've never been able to talk about," Madison told Rolling Stone.
"I remember as we were writing it, I wanted to be open about how I've been put up for interpretation time and time again," she added about "Stained Glass". "I walk into a room and everybody has their mind made up about me. They don't care to get to know me. With 'Stained Glass,' I was trying to channel all those feelings."
"I have so much more to say than 'boss up on your ex and move on,'" Madison continued. "It's awesome to see my fan base reacting positively to it. It's restored my faith in humanity a little bit."
Like Just Jared Jr. on FB