Wed, 22 April 2020 at 7:21 pm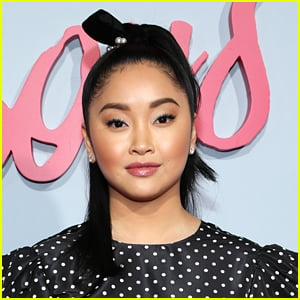 Lana Condor wants a certain To All The Boys: P.S. I Still Love You scene to be available to watch.
The 22-year-old actress shared a post from her co-star Sarayu Blue, which detailed a scene between the two.
"This. Caption. I wish we could see this cut scene so bad," Lana said on Instagram Story.
"A year ago at this time, we were shooting #ToAlltheBoys2 I landed on these pics the makeup artist had sent me and I remembered this story: @lanacondor & I had this very sweet little scene where we had a ❤️ to ❤️. There had been many versions, and many on-set revisions, but the final decision was that I'd be gardening. I am a terrible gardener," Sarayu wrote with her post.⠀
⠀
"Poor Lana had to do a fairly heart-wrenching scene, while I repeatedly murdered a daffodil (I think it was a daffodil?) She also had to stop over and over again for incessant birds, planes, and quite possibly the longest train in the history of trains," she continued. "Lana is such a pro though, she would stop, stay in the heart of it, and get right back to the scene with absolute grace & professionalism. Somehow we got through it, crushed daffodils, relentless trains and all. The scene did not go into the film. I blame my gardening."
Like Just Jared Jr. on FB