Fri, 01 May 2020 at 10:00 am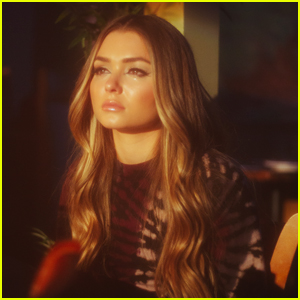 Gabi Sklar's brand new single "All The Things You Never Say" is out now and we have the exclusive premiere!
The rising singer shared the story behind the inspiration for her new song.
"When I wrote the song, I was in a weird, transitional place in my life with friendships, my relationship, really everything," Gabi told JJJ.
"I had finally come back to New York for the first time in about a year…and nothing about my life had been the same since before I left it. I was seeing people out after all that time, putting on this face when really, I was hurting," she continued. "The song really encompasses that longing of wanting to say everything on your mind and in turn, having that reciprocation– 'All the Things You Never Say'."
"In a sense, that's when you know you're growing; when the things that used to be important, aren't anymore," Gabi said. "When you've outgrown those superficial conversations and relationships. It may not seem like it then, but you'll only be better and stronger from it."
Be sure to download "All The Things You Never Say",, and be sure to check out the stunning music video!

Gabi Sklar – 'All The Things You Never Say'
Like Just Jared Jr. on FB