Tue, 19 May 2020 at 5:43 pm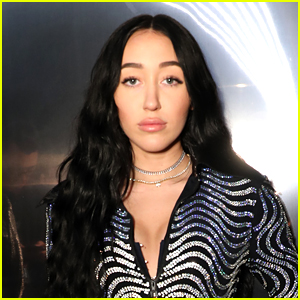 Noah Cyrus has dropped her latest music video, "The End of Everything"!
The 20-year-old singer took to Instagram to explain the inspiration and meaning behind the track.
"This video was inspired by John Boswell's/ @melodysheep_ 's time lapse to the future video and I had the pleasure of working with him on this as well," she wrote on Instagram. "I've never been more inspired to go and write a song based on a visual and @thiefofficial is the only person I know that could connect with me on the level that it takes to write a song like this. (Pj i love you so much thank n you for being my musical rock lol)."
"Problems that seemed big became small. Your pain won't last forever. Your fears won't last forever. Mother Earth won't last forever. Everyone you love is gonna' die but darlin' so is everything, don't cry. TIME WILL BECOME MEANINGLESS. We have to make the most out of every last second we have together. Let's love and let's appreciate, especially now more than ever," Noah continued. "I hope this video and song inspires you and reaches apart of you that is beyond explanation. Because thats all i can really say when it comes to this topic. I'm just blown away."
"One last thing. My mom @tishcyrus and my daddy @billyraycyrus are such a huge inspiration behind this song. I just want to let you know that I never take one moment with you guys for granted. I love you both so much that it makes me sad but then its also so beautiful that the love we have has to end. I'll never want it to. But it will by nature. Love you to The End of Everything and back," she concluded.
"The End of Everything" is off Noah's latest EP of the same name. Listen/download here!

Noah Cyrus – 'The End of Everything' Music Video
Like Just Jared Jr. on FB