Wed, 03 June 2020 at 6:55 pm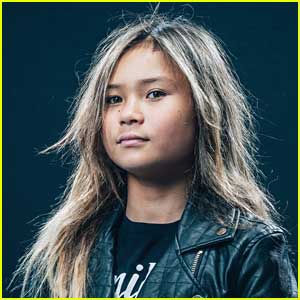 Sky Brown is back home from the hospital after a skateboarding accident.
The 11-year-old walked out of the hospital on Tuesday (June 2) with a black eye and an arm in a cast after a scary fall, which she shared on Instagram.
The next day, Sky took to her Instagram story to give her followers an update on how she's doing.
"Hey guys, I'm feeling way better today, just wanted to let you know that. When I was editing my video, my brother didn't want to watch it. It was quite gnarly and I'm sorry if it was really shocking for you," Sky said. "I just wanted to show that sometimes in life you're going to fall, but for me, I don't want that to stop me from doing what I love. You're going to fall sometimes and you just got to get back up and I'm sorry if it was a little too crazy.
"Just because I'm an 11-year-old girl, doesn't mean I can't love skateboarding as much as dudes do. I love skateboarding. I know that fall was crazy, but it's an accident. We're gonna fall sometimes," she added.
"Never Broken!! I know a lot of people are worried about me, but Don't worry, I'm Okay. 👌🏼❤️🙏🏻I'm excited to come back even stronger and even tougher. My heart wants to go so hard right now🔥I'm just waiting for my body to catch up 👊🏼Thank you everyone for sending your love, messages and supporting me. I'm sorry to make you worry. I'm gonna be just fine. 💫⚡️✨
#nevergiveup #doitcosyouloveit #iloveskateboarding #skybrown #wegothis," Sky captioned the video of her fall. See below.
Like Just Jared Jr. on FB