Wed, 15 July 2020 at 2:03 pm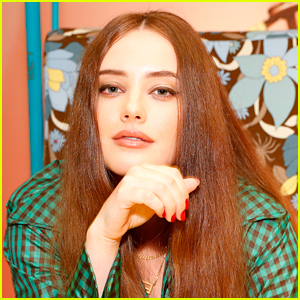 Surprise! We just got a brand new, original music from Katherine Langford!
The Cursed Instagram account shared the 24-year-old actress' new song, which is for the new show.
"our queen 👑 @katherinelangford 👑 just released an original song that i already have stuck in my head. listen to #ICouldBeYourKing over on @cursed ⚔️," Netflix also posted on Instagram.
Katherine recently opened up about her upcoming new Netflix series.
"I think this particular project is so special to me, in the sense that it really feels like it's different to anything I've done before," Katherine told Radio Times.
"And it also feels like I'm telling a different story, in the sense that…it's kind of matured and grown in a way, which I feel I also have as a person," she added. "We really see Nimue go from being this young woman to an adult, really coming into her womanhood. And I think that's a story or a journey that often isn't told, or we don't see much of it."
Like Just Jared Jr. on FB