Mon, 10 August 2020 at 4:24 pm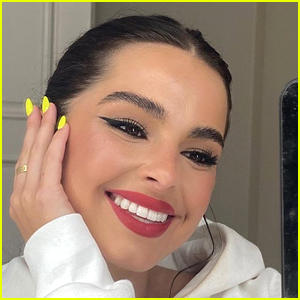 Addison Rae opened up about her first trip to Los Angeles and more in a new episode of her podcast Mama Knows Best!
The 19-year-old and her mom Sheri talked about the city, and what she would prefer fans do when spotting her in public.
"If you want to come to LA and, you know, see people or recognize people in a respectful way, I'd say fun places to go in general, regardless of if there are celebrities there… There is BOA, it's a little more on the pricey side for sure, which is what made us not go there," Addison dished on where to go to see celebrities. "Urth Caffe is a good one. I feel like it's a really public area where you could possibly see someone. The Grove, I feel like you don't really see people that much but it's a good place in general. It's really big, there's a lot of shops. Melrose for sure, that's where I saw a few people I recognized."
Addison then talked about getting noticed herself and said that "when people do notice me, I don't care who comes up to me, I'd totally have a conversation."
"I'd rather people come up to me if they recognize me than take a photo from a distance," she added. "Which is another big thing too, we'd take a picture or record [famous people] from a distance because we thought it was more respectful but it's almost like the opposite."
Check out the full, new episode of Mama Knows Best on Spotify now!
Like Just Jared Jr. on FB