Wed, 26 August 2020 at 11:10 pm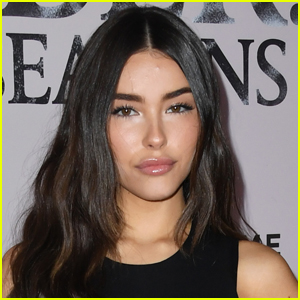 Madison Beer is opening up about her struggle with self harm.
The 21-year-old singer took to her Instagram Story on Wednesday (August 26) to mark one year "clean of self harm."
"As of today…I am officially one year clean of self harm," Madison wrote along with screenshot of a calendar reminder of the anniversary.
"I never thought I'd be able to say this & I am so proud of myself," Madison continued. "It has been an uphill battle, so whether might b one day, one week, on month, or one year clean – I'm so proud of you."
Madison also shared a photo of what appears to be a floral arrangement and a heartfelt note sent by a friend in honor of the anniversary.
The note reads, "A year today. Proud of everything you do but this one's especially important to me. You being here means so much to me. Can't even put it into words. On your side always LB. Through everything. No matter what."
Madison added a caption to the post, writing, "Don't even have the words to describe how grateful I am for this one. @lenafultz you have been my guardian angel and a light in the dark. I am so so lucky to have found you…thank you for always heating me, seeing me, and loving me, exaclty [sic] how I am."
In a third post, Madison opened up about her secret struggle.
"I'd also like to add…no one around me rlly knew I was struggling when I was," Madison admitted. "I hid not only my self harm, nut my pain from the world. Please please please do not ignore the signs if you think someone you know might be struggling. Reach out to your friends. U truly never know what goes on behind close doors.
Madison concluded, "If you are struggling at all, please please know it does get better and you are so valid and worthy of love and I believe in you."
If you or someone you know is in crisis in the United States, please call the National Suicide Prevention Hotline at 1-800-273-8255. If you are international, please click here for a list of numbers to call in your country.
Like Just Jared Jr. on FB