Mon, 31 August 2020 at 6:06 pm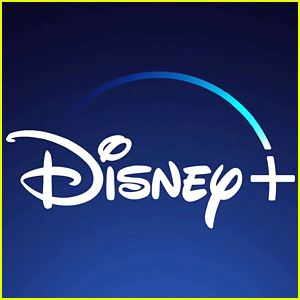 Disney+ has a quite a few new additions coming out in September!
The streaming service has a couple of brand new movies premiering, as well as a couple of new series.
The biggest premiere on Disney+ in September is the live action Mulan, which will be available via Premiere Access only. Find out how much it costs here!
Another big premiere coming is Secret Society of Second-Born Royals, starring Peyton Elizabeth Lee, Olivia Deeble, Niles Fitch, Skylar Astin and more. Check out the latest teaser clip here!
Other new titles coming out on Disney+ include D2 and D3: The Mighty Ducks, Ever After: A Cinderella Story, Coop & Cami Ask the World season two and all seven seasons of Once Upon a Time.

Coming This September | Disney+
Click inside to see the full list of what's coming to Disney+ in September…
September 4
Ancient China from Above (s1)
D2: The Mighty Ducks
D3: The Mighty Ducks
Never Been Kissed
Strange Magic
Trick or Treat
The Wolverine
Mulan (Premiere)
Earth to Ned Series Premiere. Episodes 101-110 Available.
One Day At Disney Episode 140 – "Alice Taylor: Studiolab"
Muppets Now Episode 106 – "Socialized" Season Finale
Pixar In Real Life Episode 111 – "Coco: Abuelita Says No Music"
Weird But True Episode 304 – "Germs"
September 11
Christopher Robin
One Day At Disney Episode 104 – "Amanda Lauder: Chef Chocolatier"
Weird But True Episode 305 – "Photography"
September 18
Coop & Cami Ask the World (s2)
Europe from Above (s1)
Ever After: A Cinderella Story
India from Above (s1)
Kingdom of the Mummies (s1)
Marvel Super Hero Adventures (s4)
Notre Dame: Race Against the Inferno
Oil Spill of the Century
Once Upon a Time (s1-7)
Soy Luna (s2-3)
Violetta (s3)
Wicked Tuna (s9)
One Day At Disney Episode 142 – "Dr. Natalie Mylniczenko: Veterinarian"
Weird But True! Episode 306 – "Trains"
September 25
Fancy Nancy: Fancy it Yourself (s2)
The Giant Robber Crab
Gordon Ramsay: Uncharted (s2)
Muppet Babies (s2)
Oceans
Port Protection: Alaska (s3)
Sydney to the Max (s2)
Wild Central America (s1)
X-Ray Earth (s1)
Magic of Disney's Animal Kingdom Series Premiere
Secret Society of Second-Born Royals (Premiere)
One Day At Disney Episode 143 – "Ashley Girdich: R&D Imagineer Manager"
Weird But True! Episode 307 – "Venomous Animals"
Like Just Jared Jr. on FB