Wed, 02 September 2020 at 6:32 pm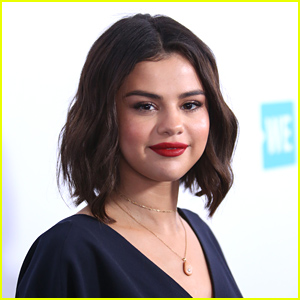 Selena Gomez is opening up once again about the importance of mental health.
The 28-year-old entertainer, who has been open about her battles, is dishing on the hardest part of seeking treatment.
"I've tried a ton of different things, but the one thing I've never stopped doing is asking for help," Selena told People. "That was the hardest part, but I truly believe that that's why I'm stronger. This is something that is the most important thing in the world to me 'cause it's my mental health."
She also shared what she does when she's having a tough day.
"The first thing I do is find space alone, because I [tend to] push and push myself so I don't have to think about my feelings," Selena dished. "I'll go to my room, lie down, drink some water and take a few deep breaths. Then if I need a friend, I call a friend. If I need my therapist, I call my therapist. On top of the heavy stuff, it's important to just take time with yourself and be gentle. I know it can seem like bulls–t, but it's true!"
Like Just Jared Jr. on FB