Fri, 04 September 2020 at 7:13 pm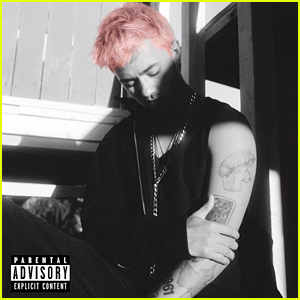 JVCKJ's debut solo single "You Lie" is finally here!
The 24-year-old 1/2 of Jack & Jack, aka Jack Johnson, has been teasing the new song for the past week.
"YOU LIE out now on all platforms… go stream that sh-t right this second!!! Link in my bio 🥰" he wrote on Instagram on Friday (September 4).
Jack recently opened up about the new song and solo endeavor in a new interview.
"This is a very personal record. I was getting all these memories of this girl I was talking to back in 2017, and we had a falling out," he told American Songwriter. "I think everybody has that kind of moment in life. Everybody goes through that kind of backstabbing, toxic kind of love. I was channeling the most intense relationship I had."
"I have a whole theme. There's an entire brand I'm coming out with that is deeper than just the music," Jack added about his upcoming EP. "It's kind of all over the place. And I really just want to showcase with this first project, my versatility and just how I can switch it up. You might be in one mood right now, and then a couple minutes later, you're in a happy mood. And then a couple of minutes later, you're kind of back in this somber, in-your-head, thinking-about-life type of mood."
If you missed it, check out Jack Gilinsky's debut solo single "My Love"!

JVCKJ – 'You Lie'
Like Just Jared Jr. on FB