Wed, 23 September 2020 at 5:00 pm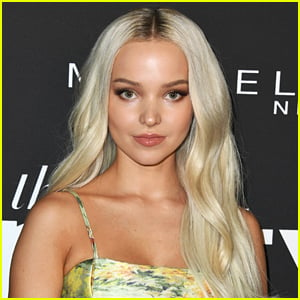 Dove Cameron is dishing on her songwriting process!
The 24-year-old "We Belong" singer and actress spoke out about what she does when she gets a song idea.
"If an idea strikes for a song, I use the Voice Memos app within my phone. That doesn't happen very often, where a melody will come to me and I'm like, 'Whoa, that's a melody I need to record,'" Dove told Story + Rain.
"Usually, it's words that come to me, and when it's words, I have this weird thing where I don't trust the Notes app," she continued. "There's no reason for it, nothing's ever happened, I just don't trust it. I feel like it could just go. I'm a crazy person when it comes to notebooks and I always carry a journal with me. It has to be a beautiful journal, something unusual that I've never seen before. I always carry a couple of very heavy-in-the-hand pens."
"I have another notebook for just for lists of things. It's full of to-do-lists, grocery lists, and things that I need to do before 'X' amount of time. I have another notebook that's only an external schedule. I keep everything in those three," Dove said.
If you missed it, see what Dove shared about the types of roles that she wants to take in the future.
Like Just Jared Jr. on FB