Fri, 09 October 2020 at 5:26 pm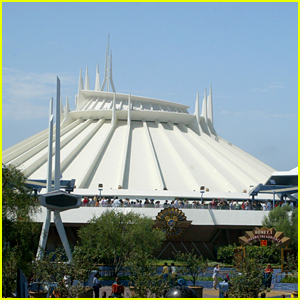 Disney is reportedly working on a Space Mountain movie!
The film is in early development and the script will be written by Joby Harold, who is writing and producing the upcoming Disney+ Obi-Wan Kenobi series, THR reports.
Joby and his wife Tory Tunnell will also produce the film, alongside Rideback's Dan Lin and Jonathan Eirich, who also produced the live action Aladdin.
Space Mountain debuted at Walt Disney World in 1975 in Orlando, Fla., then at Anaheim's Disneyland in 1977. Versions of the ride can also be found at each Disney park across the globe, except for Shanghai Disneyland.
Here's an overview of the ride: Navigate through a vast futuristic space station as you make your way to Mission Control. Board a sleek flight vehicle and prepare yourself for a high-flying adventure to the furthest reaches of space. Ascend slowly through a swirling solar field as your rocket powers up. Plunge through a spectacular spiral nebula and then, when the countdown ends—hang on tight!
As you hurtle forward into infinite darkness, your rocket darts and twists in the void, speeding faster and faster. Feel the g-force as you careen into the unknown! Immersive sound effects and evocative music add to the intense sensory experience. Brave the most epic journey of your Earthbound life and accept your mission—to conquer Space Mountain.
Space Mountain isn't the first Disney attraction to be turned into a movie. The Pirates of the Caribbean films are actually based off of the ride at Disneyland, and Disney Parks' Tomorrowland also inspired the 2015 movie starring George Clooney and Britt Robertson.
The Haunted Mansion, The Country Bears, Tower of Terror, Dinosaur and Mission to Mars are all also based on Disney park attractions.
In case you missed it, this Disneyland attraction is getting an overhaul to be about a different Disney film!
Like Just Jared Jr. on FB