Thu, 15 October 2020 at 7:35 pm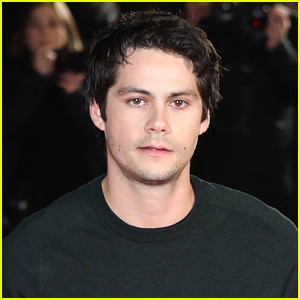 Dylan O'Brien opens up about whether he would jump into a comic book movie or show.
The 29-year-old Love and Monsters star shared that he's toyed with the idea before, but he's not really clamoring to play a comic character.
"I've flirted," he told ComicBook.com. "I've gone on a date with the idea, like one of those, like not bad first dates, but just like you know where it was fine and we haven't called each other."
"If I'm being honest, like it's not, that's not something deeply like one of my geek things that I geek out about, you know what I mean?" Dylan continued. "Like I just got my baseball, I geek about a lot of things, but I mean I don't know it would just be like anything else really."
"I definitely was obsessed with Spider-Man. Like I like loved Spider-Man growing up," he said. "My dad worked on that first Spider-Man movie, like Tobey Maguire one, and I like remember going to see it at my friend's 10th birthday party. It was super cool because my dad had worked on it and it's like that's super, that's deeply personal to me but I mean I don't know anything else that would have to be like I thought it was cool or if I liked it."
Fans have cast Dylan in different Marvel and DC roles they would want to see him in, and his Love and Monsters co-stars Ariana Greenblatt and Jessica Henwick have both been in Marvel projects!
Like Just Jared Jr. on FB