Mon, 26 October 2020 at 6:08 pm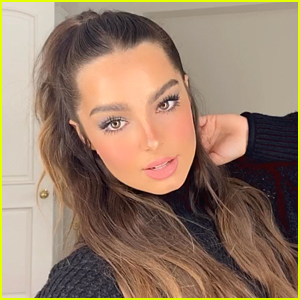 Addison Rae is dishing on her first kiss!
The 20-year-old opened up about how awkward her first kiss was on the latest episode of her podcast Mama Knows Best.
"My mom definitely saw [my first kiss]," Addison said. "And I remember when you found out you were so pissed at me."
"He literally asked me. He was like, 'Can I kiss you?' In front of everyone, he goes, 'Can I kiss you?' And that was my first kiss," she added. "It was so awkward, it was all of his friends, all of my friends… But yeah, so, I think it always gets better than your first kiss, so don't be too hard on yourself and don't be too hard on that person either, they may be learning as well."
Speaking of kisses, on the previous episode of the podcast, Addison opened up about whether or not she would date a fan.
"I feel like I don't have anything against that. It would never be, like, a no for me," she dished. "I would never be like 'no, I'll never date someone that's a supporter of me,' because that doesn't even make sense, you know? You kind of want someone that supports you."
If you missed it, see who Addison hit up a yoga class with after her 2020 Streamys nomination!
Like Just Jared Jr. on FB