Wed, 04 November 2020 at 1:50 pm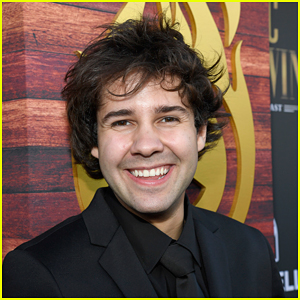 David Dobrik is pretty well known for surprising fans in big ways!
The YouTuber has uploaded many videos where he goes out and surprises people with big cash prizes, cars, and more.
He's also teamed up with brands to help give away some items, from video game consoles to even Tesla cars!
While appearing on The Drew Barrymore Show, airing on Wednesday (November 4), David opened up about what inspired his surprise videos.
"Growing up I was a big fan of military surprise videos," he told Drew. "I'm such a sucker for reactions whether someone is reacting they are terrified or scared or super happy, I love it all."
"When I got the chance to surprise people in a positive way rather than scare them with like a spider or some kind of animal, that's what I wanted to lean towards. It's the most selfish feeling to surprise others with people because the joy you get from them being happy, it pays it back ten-fold. It's the best," David added.
He also pranked one of his best friends Jason Nash on the show. Check it out right here!

50 First Dates Prank with @David Dobrik
Like Just Jared Jr. on FB