Sun, 15 November 2020 at 7:17 pm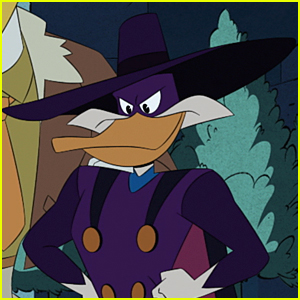 Disney+ is reportedly working on a Darkwing Duck reboot!
The 1991 series is making a comeback from Point Grey Pictures' Seth Rogen, Evan Goldberg, James Weaver, and Alex McAtee, Variety reports.
Darkwing Duck tells the adventures of the titular superhero, aided y his sidekick and pilot Launchpad McQuack.
In his secret identity of Drake Mallard, he lives in an unassuming suburban house with his adopted daughter Gosalyn, next door to the baffling dim-witted Muddlefoot family.
Darkwing struggles to balance his egotistical craving for fame and attention against his desire to be a good father to Gosalyn and to help do good in St. Canard.
You can watch the OG Darkwing Duck series on Disney+ now!
For all of the latest Disney+ news, click right here!
Like Just Jared Jr. on FB