Wed, 27 January 2021 at 11:16 pm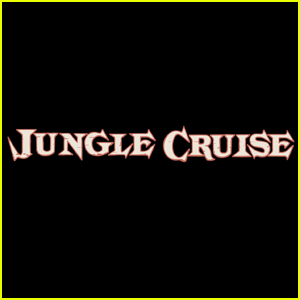 The Jungle Cruise attraction at Disneyland is going through some renovations!
Disney Parks announced this week that the comedic ride is getting a bit of a makeover.
The ride is one of the original attractions from when the Disneyland park opened in 1955 in Anaheim, Calif. You can also check out the ride at the Magic Kingdom park at Walt Disney World. Both will be getting the new updates!
Among the changes coming include adding the skippers into the ride, and featuring one of the river boats sinking.
"As part of this story update, we'll get to follow a skipper and his passengers as their journey goes awry. That's right, for the first time ever, the skipper role will not only be that of a live, experienced and witty guide, but also represented by a show figure within the attraction itself. In fact, the expedition will be up a tree (literally!) after their sunken boat splits apart and chimps board the wreckage, with monkey business ensuing," Disney Imagineer Kevin Lively said.
"But that's not even half of the hull story," he continued. "Fans of the Jungle Cruise attraction may recall some boats that used to make their way around the river but haven't been seen for a while – specifically the Mekong Maiden and the Kwango Kate. Ever wonder happened to them? Well, you might go ape when you find out! Ultimately, the jungle gets the last laugh."
"As Imagineers, it is our responsibility to ensure experiences we create and stories we share reflect the voices and perspectives of the world around us. With Jungle Cruise, we're bringing to life more of what people love – the humor and wit of our incredible skippers, while making needed updates," Carmen Smith, Executive, Creative Development & Inclusion Strategies, Walt Disney Imagineering, said in a statement.
Check out a preview of the changes in the video right here, and see more on the Disney Parks Blog!
The Jungle Cruise has also inspired a new movie, which stars Dwayne Johnson and Emily Blunt. It's set to be released on July 30th. Check out the trailer here!
If you missed it, another Disneyland attraction is getting a major revamp!

New Adventures to "Cast" Off Along World-Famous Jungle Cruise
Like Just Jared Jr. on FB