Sat, 13 February 2021 at 2:28 pm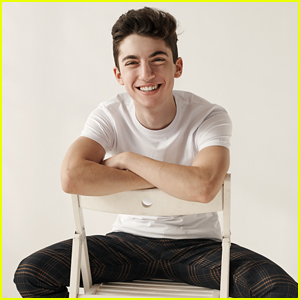 Spending Valentine's Day alone this year? You can still treat yourself with a romantic meal!
18-year-old chef and foodie Eitan Bernath is sharing five romantic meals or snacks that you can make for just you.
If you haven't heard of Eitan or seen his videos, you have to check him out – Click here for his YouTube channel here!
He's even regularly featured on The Drew Barrymore Show!
For this Valentine's Day, we thought we'd help you out with some great, delicious things you can make if you're spending the day all alone.
From a delicious pasta dish to the tastiest chocolate ganache pie, you've got to check out these recipes. Eitan even shared his favorite, which is also perfect for any cozy night in, single or not!
Click inside to check out all of Eitan Bernath's Valentine's Day foodie recommendations…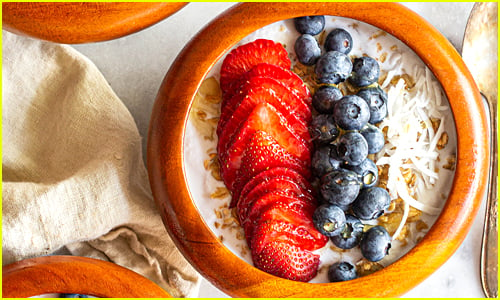 Coconut Smoothie Bowl (Homemade Playa Bowls)
"I chose the smoothie bowl because it's not the first thing you think of when you imagine Valentine's Day, but it's a super easy recipe, and you can easily make it festive by cutting the strawberries into hearts or using pink yogurt," Eitan shared with JJJ.
"Also, everyone thinks of dinner or dessert recipes when they think of Valentine's Day, and this is more of a breakfast or brunch dish."
Check out the full recipe HERE!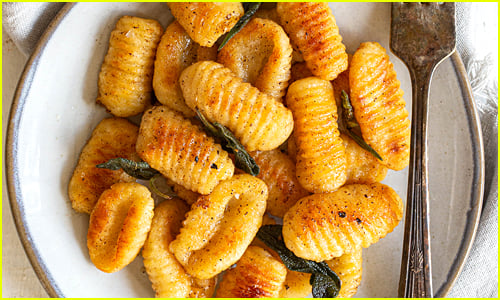 Pan-Seared Gnocchi with Browned Butter & Sage
"I chose the gnocchi recipe because it's classic, Italian and indulgent, but a little different from pasta (and great for anyone who's gluten free!)," Eitan shared. "Gnocchi also feels romantic because it's a labor of love; each dumpling has to be cut and shaped by hand."
CLICK HERE for the recipe!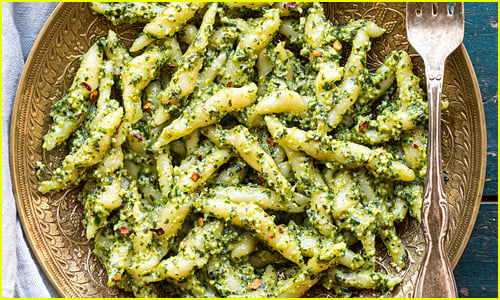 Trofie Al Pesto
Who doesn't love a pesto?! This dish is so easy to make and as Eitan said, "A boujee homemade Italian dinner in less than 60 minutes?! YES SIR/MA'AM!"
Check out the recipe HERE!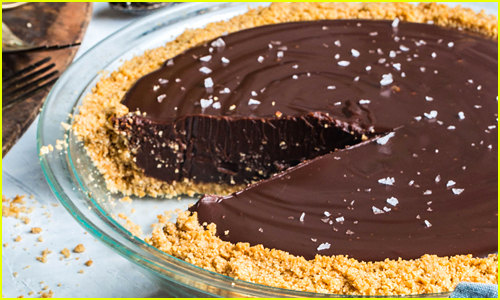 Chocolate Ganache Pie
This is a perfect dessert for all the chocolate lovers out there – Watch him make it below, and check out the recipe on EitanBernath.com!

EASY CHOCOLATE GANACHE PIE | Eitan Bernath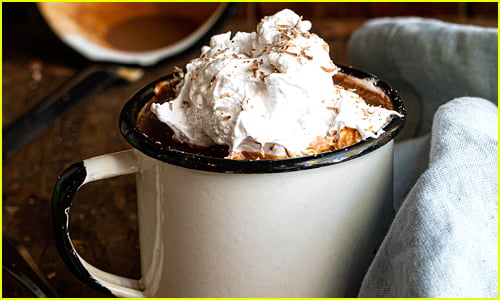 Thick Hot Cocoa – Eitan's Favorite!
"The cocoa is my favorite because it's a delicious, warm drink and it's usually cold on Valentine's Day. It's easy to make, but it's luxurious because most people don't make it from scratch. It's also an easy way to treat yourself if you're single, or make for/gift to a loved one," he said.
"The homemade marshmallow fluff is perfect for those who want to challenge themselves a little more with the recipe, but you can skip it, or use store bought, and still have great cocoa. Finally, it's so easy to customize with toppings, e.g. whipped cream, chocolate chips, spices, pink and red sprinkles, etc. and it's great for every age."
Head over to Eitan's website for the recipe!
Like Just Jared Jr. on FB