Wed, 09 June 2021 at 3:24 pm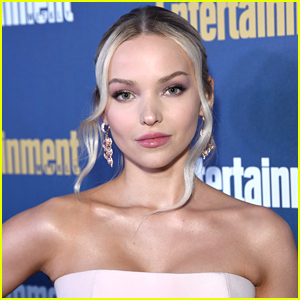 Dove Cameron is dishing on having to remake the live action Powerpuff Girls pilot.
In a new interview, the 25-year-old shared an update on what's going on with The CW series, including just why they are having to redo the pilot.
"I can't speak on it yet because they are still changing. Such a funny thing," she told ET. "They didn't decide to rework the pilot because the script leaked. I just need to say that that wasn't what happened. We had to reshoot it anyway for a couple of reasons."
Dove added that there are so many different things and they are trying to get it just right.
"It's a really big piece of IP, and it's tonally very specific. Like getting it right, making everybody happy, and also making sure that it translates. It's so specific," she shared. "To modernize it and to make it fit like, a bunch of different things that don't normally go together, it's just kind of like a puzzle piece. So we're removing some elements and we're replacing others. I think the script is going to get another whack, and it's just going to be a slightly different approach but everything else is going to stay the same."
If you missed it, the CW's president Mark Pedowitz said that what they shot was "too campy" and "a mess," but they believe in the cast and crew so they're giving it another shot.
Dove also said that she's never had to reshoot a pilot before, but her and her co-stars Chloe Bennet and Yana Perrault are excited.
"I'm actually very excited at the thought of it because I was texting the girls and we're like, 'Oh. Well, now we know what we're doing. What an amazing thing,'" Dove said. "You never get to do that as an actor, go back and be like, 'What would I have done differently?'"
"I feel like my whole career, I've been told that I'm very, like, cartoon-ish in the way that I express [myself]," she added. "I just feel very involved in life. And so to be able to have free rein, to bring a beloved character to life that I love so much in a reality that is so obviously based in reality, but it's so fantastical and over the top and ridiculous, and to have Diablo Cody at the helm, and shoot it with other girls…we just have so much fun."
If you missed it, Dove recently shared this about her love life…
Like Just Jared Jr. on FB