Wed, 07 July 2021 at 7:57 pm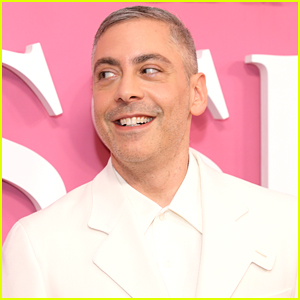 Joshua Safran is opening up about bringing Gossip Girl back.
The showrunner worked on the original series as a writer and executive producer, and he was a key part of the show making a comeback, this time on HBO Max.
Find out what he said inside…
"Well, I can't say what made me want to reboot it because it came from [original creators] Josh [Schwartz] and Stephanie [Savage], which then came from Warner Bros," he told The Daily Beast. " Stephanie tried a couple of ways and then thought, 'Let's reach out to Safran'—they call me 'Safran'—and they said, 'You know, we've been knocking this around, but we haven't found a way to do it. If you'll do it, we'll find a way to do it, but if you aren't, I think we'll all just walk away.'"
"I was not interested, honestly, because it was still pretty recent history—it was in late 2018, before all the reboot craziness—and I just didn't think there was a reason to do this," Joshua continued. "Then I had an idea, and I couldn't let go of the idea, so I thought, 'You know what? Let me look into this idea.' At the time, I was running this other show Soundtrack for Netflix, so this was sort of a folly that I could do on the side. As it grew, I just got more and more intensely interested in it, and in the way in that I found, which I don't want to spoil."
If you didn't know, Joshua was also a writer and executive producer on Quantico, Smash and Soundtrack, and he dished that he's put in some Easter eggs from those shows in the Gossip Girl revival. The Smash nods are extra special.
"It's something I needed because Smash was this open wound in my life," he told Vanity Fair. "It should have continued, it could have continued."
For the new iteration of GG, Joshua really wanted to make it more authentic.
"It was very important to tell the story more authentically for our time," he said to VF. "It was very important, if you're doing a show about power and privilege, to actually look at how that affects all people, whether you're queer, whether you're Black, whether you're older—that's really what we wanted Gossip Girl to do this time around, because Gossip Girl herself is the great leveler."
Like Just Jared Jr. on FB